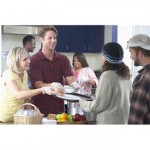 Der Deutungsanspruch der ökonomischen Theorien wurde bisher in Deutschland größtenteils als gegeben hingenommen. Es bewegt sich allerdings etwas: "A number of authors have recently argued that the neoclassic paradigm – involving its core concepts of rationality and equilibrium – is no longer dominant within mainstream economics, and it has been replaced by a variety of different approaches" (Hodgson 2007: 11, zitiert in Beckert/Deutschmann 2010:10). Nur war bisher nicht ganz klar, was unter der neuen Wirtschftssoziologie zu verstehen ist. Beckert/Deutschmann (2010:11) formulieren es so: "Wirtschaftliches Handeln als soziales Handeln und nicht länger nur als sozial ´kontextualisiertes´ Handeln zu begreifen, ist der Kern des Programms der sogenannten ´neuen´ Wirtschaftssoziologie (Beckert, Fligstein, Granovetter, Swedberg, White u. a.)." Soziales Handeln mit seiner komplexen Interaktion (Kontingenz – Doppelte Kontingenz) zu verstehen und zu nutzen, wird somit zu einer wichtigen Aufgabe in Unternehmen. Allerings sind die vielen Manager darauf (noch) nicht vorbereitet …
Quellen:
Beckert, J.; Deutschmann, C. (2010): Neue Herausforderungen der Wirtschaftssoziologie. In: Beckert, J.; Deutschmann, C. (Hrsg.) (2010): Wirtschaftssoziologie. VS Verlag für Sozialwissenschaften, S. 7-21.
Hodgson, G. M. (2007): Evolutionary and institutional economics as the new mainstream? Evolutionary and Institutional Economics Review 4: 7-25.