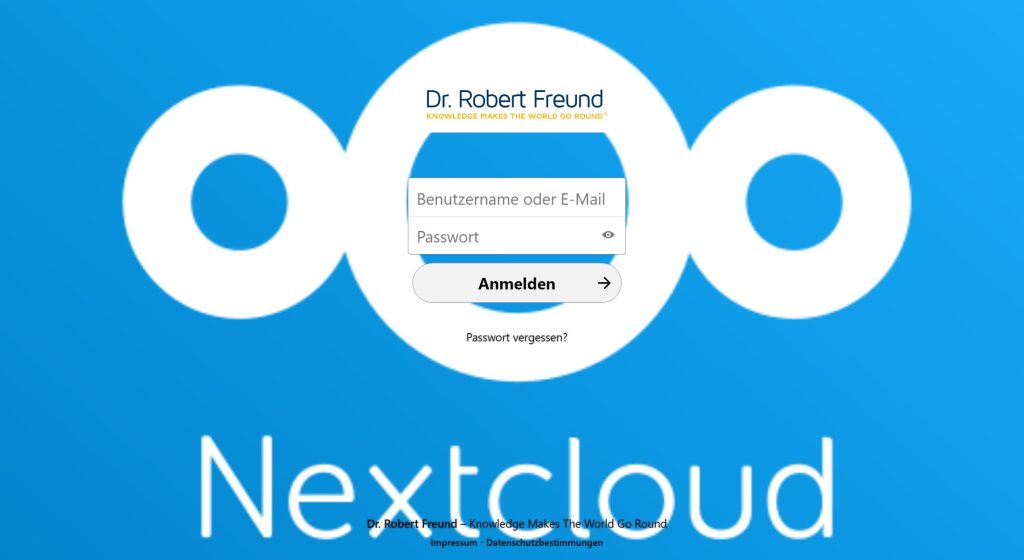 Wie Sie als Leser unseres Blogs wissen, arbeiten wir seit vielen Jahren mit Moodle als Lernmanagement-System (LMS). und BigBlueButton als Videokonferenzsystem – beides sind Open Source Anwendungen, sodass alle Daten auf unseren Servern bleiben, und unseren Datenschutzbestimmungen entsprechend behandelt werden. Diese Anwendungen haben wir nun mit Nextcloud erweitert. Es handelt sich hier natürlich auch um eine Open Source Lösung, bei der großer Wert auf die eigene Kontrolle der Daten gelegt wird.
"As a vendor of on-premises solutions, Nextcloud puts the customer in control over their data in the most literal and direct sense. Your data is in your data center, on a server managed by you, rather than floating somewhere in the cloud" (Quelle: Nextcloud).
Die Möglichkeiten unserer Nextcloud werden nun nach und nach unseren Teilnehmern zur Verfügung stehen. Informationen zu den von uns entwickelten Blended Learning Lehrgängen Projektmanager/in (IHK) und Projektmanager/in AGIL (IHK) und zu Terminen finden Sie auf unserer Lernplattform.