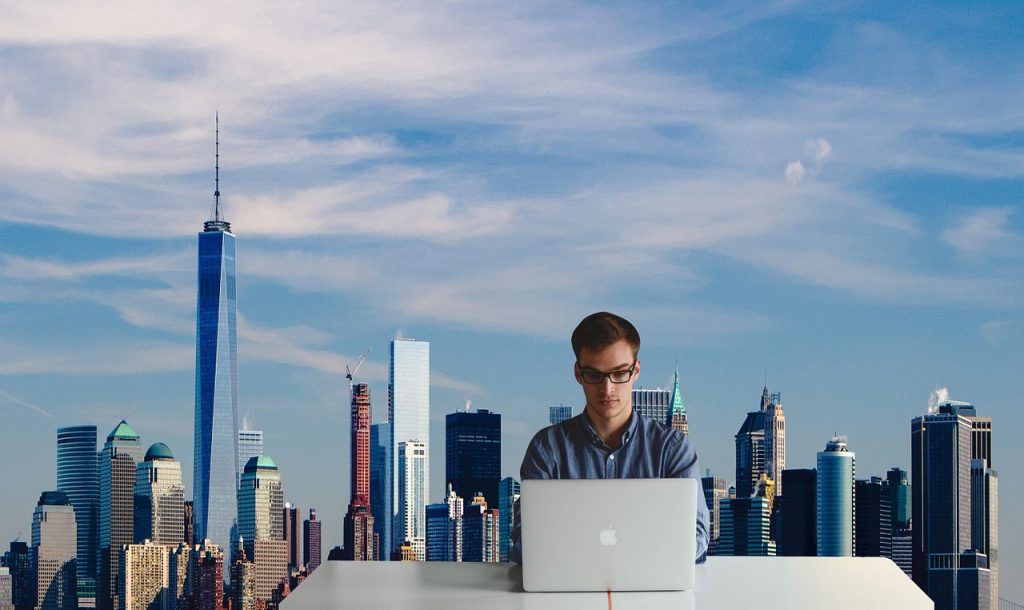 Die Digitalisierung von Arbeit begleitet uns schon seit vielen Jahrzehnten. Die dabei immer intensivere Vernetzung von technischen Systemen und Menschen führt zu einer erhöhten Komplexität, die nur mit mehr Selbstorganisation am Arbeotsplatz bewältigt werden kann. Dieser Aspekt ist ein (!) wichtiger Baustein der Neuen Arbeit – New Work. Siehe dazu ausführlicher Beispiele für neue Arbeitskonzepte aus dem New Work Barometer – und kritische Anmerkungen dazu.
In der Zwischenzeit gibt es allerdings Entwicklungen, die eine weitere Qualität in der Arbeit mit neuen Technologien darstellt. Diese New Digital Work zeichnet sich durch folgende Punkte aus, die in Hartmann, E. A.; Shajek, A. (2023:1-2): New Digital Work and Digital Sovereignty at the Workplace – An Introduction, in: Shajek, A.; Hartmann, E.A. (Eds) (2023): New Digital Work, S. 1-15 wie folgt beschrieben sind:
Immersion, the experience of direct interaction with a digitally mediated or (in parts) digitally created world, and the corresponding tendency towards 'invisible', 'vanishing' human-computer interfaces (Dede 2009; Fishkin et al. 1999; Mayer et al. 2023, this volume).
The use of Artificial Intelligence (AI) at the workplace, with its potentials to substitute as well as enhance human intelligence, and its effects on a growing lack of transparency of the inner structure and workings of the technology itself (High-Level Expert Group on AI [AI HLEG], 2020; Mueller et al. 2019; Pentenrieder et al. 2023, this volume; Staneva and Elliott 2023, this volume; Zhou et al. 2021).
Digital labor platforms transforming access to labor markets, contract and working
conditions, and workers' rights and opportunities to associate and organize themselves (Harmon and Silberman 2018; ILO – International Labour Organization, 2018, 2021; Yan et al. 2023, this volume).
Die von mir eingefügten Links sollen die jeweiligen Dimensionen weiter erläutern. Spannend ist hier auch die in der genannten Veröffentlichung angesprochene Digitale Souveränität am Arbeitsplatz (Digital Sovereignty at the Workplace).
Projektarbeit ist dabei ein wichtiges Element dieser Entwicklungen, denn Projekte sind Träger des Wandels. Darüber hinaus wird Projektarbeit selbst auch von den genannten Entwicklungen stark beeinflusst. Siehe dazu beispielhaft In der Zwischenzeit kann Künstliche Intelligenz im Projektmanagement genutzt werden – beispielsweise im Projektmarketing.

Solche Zusammenhänge thematisieren wir auch in den von uns entwickelten Blended Learning Lehrgängen, die wir an verschiedenen Standorten anbieten. Weitere Informationen zu den Lehrgängen und zu Terminen finden Sie auf unserer Lernplattform.