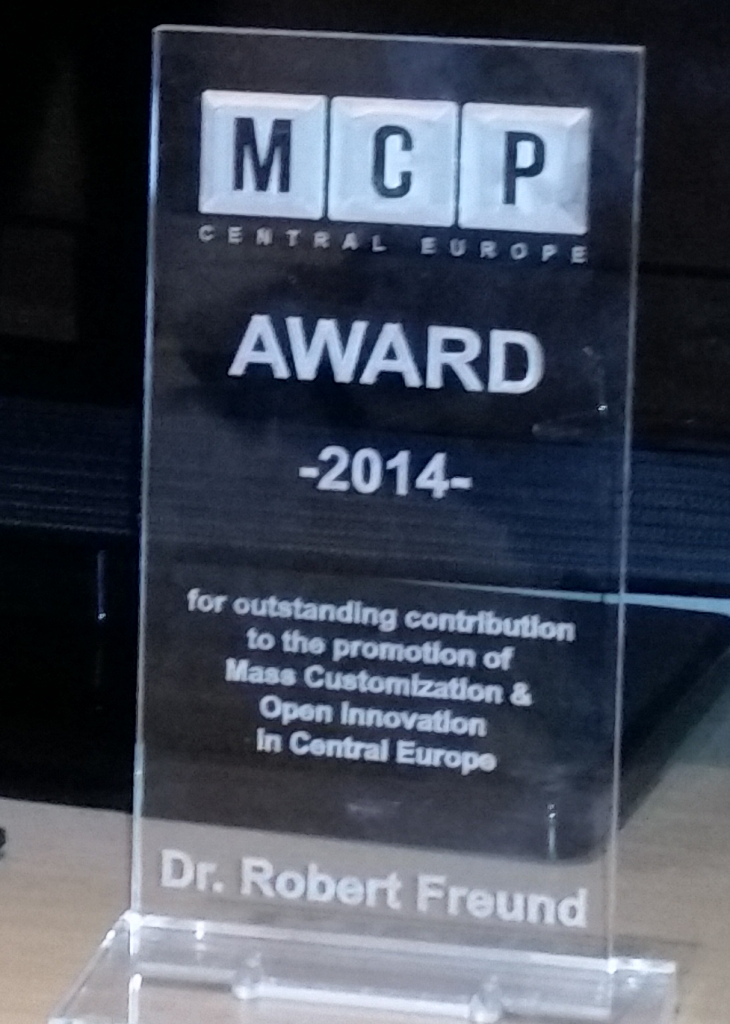 Auf der MCP-CE 2014 gab es für mich eine faustdicke  Überraschung. Am ersten Konferenztag (24.09.2014)  habe ich von Prof. Dr. Anisic den MCP-CE AWARD 2014 überreicht bekommen:
MCP CENTRAL EUROPE AWARD 2014
FOR OUTSTANDING CONTRIBUTION TO THE PROMOTION  OF MASS CUSTOMIZATION & OPEN INNOVATION IN CENTRAL EUROPE
Herzlichen Dank.

Dieses Werk ist lizenziert unter Creative Commons Namensnennung 4.0 international.