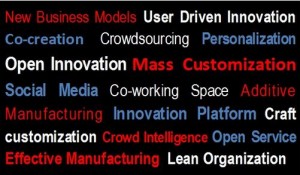 On behalf of the organizing committee we are pleased to announce the 6th International Conference on Mass Customization and Personalization in Central Europe (MCP – CE 2014) when we proudly celebrate the 10th anniversary of our activities. Organized for the sixth time, the biannual MCP-CE conference emphasizes the role and importance of Customer Co-Creation that offers customers a chance to express their differences, and also an opportunity for innovations and new business models such as Mass Customization and Open Innovation platforms, for sharing designs and developments and benefits from the experiences of others.
We cordially invite you to participate and share your research ideas, efforts and results with other scientists, entrepreneurs and corporate managers, who are interested in exploring the possibilities of creating customized and personalized products. The aim is also to make the most of the huge potential of customers who are eager to co-create and innovate together with companies.
Join us in Novi Sad in 2014, share your ideas and become a part of our growing community.
Committee chairmen
Cipriano Forza, Robert Freund & Zoran Anisic