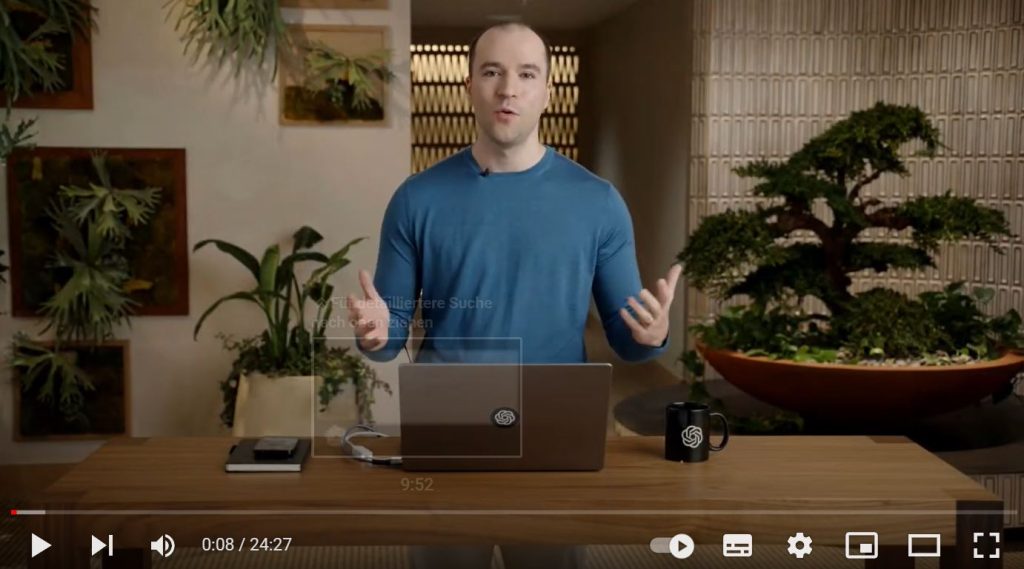 Es ist schon unglaublich, welche Möglichkeiten sich durch OpenAI und speziell GPT-4 ergeben. Es kommt nun darauf an, diese Möglichkeiten sinnvoll einzusetzen. Wie alle technologischen Entwicklungen hat auch Künstliche Intelligenz (KI, oder AI) zwei Seiten: Vorteile und Nachteile. Diese Ambivalenz sollte immer bedacht werden, doch sollten nicht immer nur die Nachteile im Vordergrund stehen. Es liegt an uns, was wir daraus machen.
Siehe dazu auch Freund, R. (2016): Cognitive Computing and Managing Complexity in Open Innovation Model. Bellemare, J., Carrier, S., Piller, F. T. (Eds.): Managing Complexity. Proceedings of the 8th World Conference on Mass Customization, Personalization, and Co-Creation (MCPC 2015), Montreal, Canada, October 20th-22th, 2015, pp. 249-262 | Springer

Copyright © 2023. All Rights Reserved.